Dingo Gear Traditional Braided Leather Leash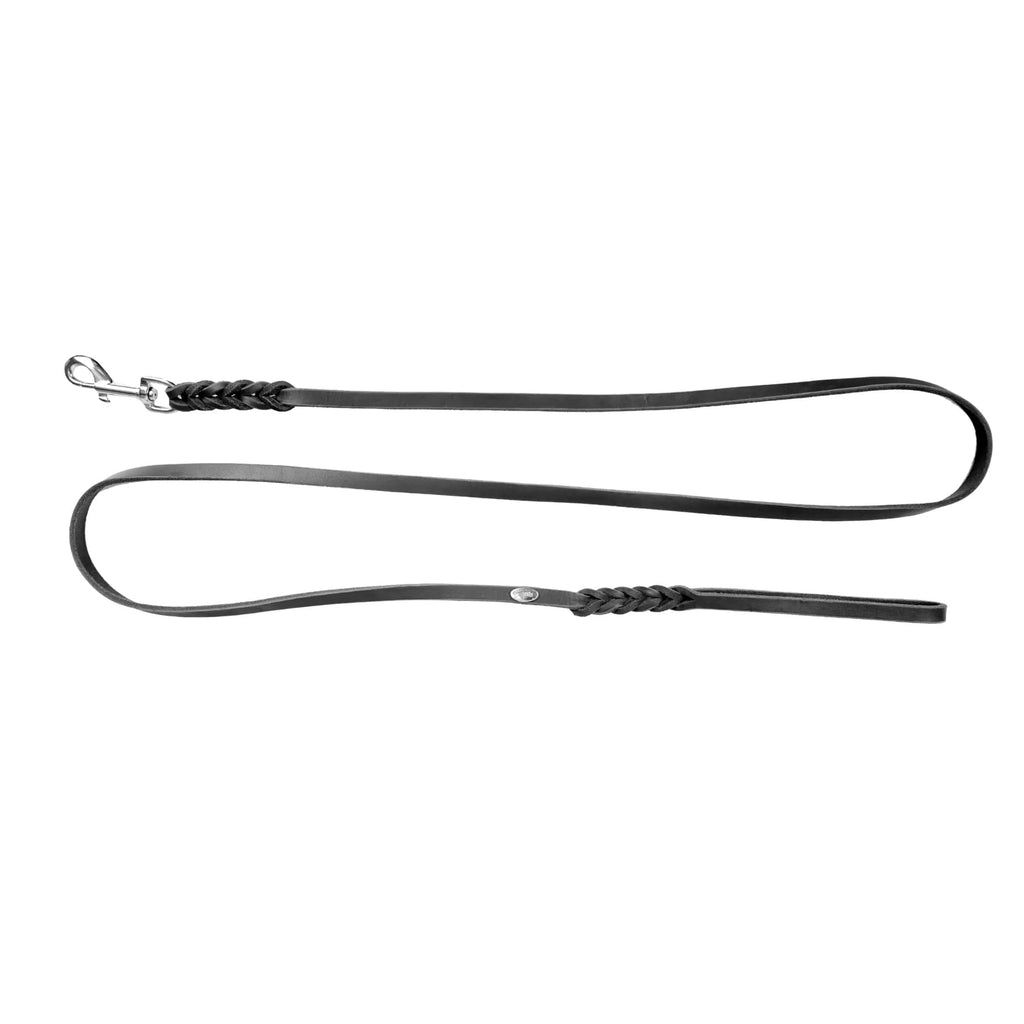 Dingo Gear Traditional Braided Leather Leash
The urban leash with braided elements from the Soft collection was made of high-quality, natural cowhide. Thanks to vegetable tannin and high-quality leather, the leather leash is very durable. Special waxing has made it soft - so it fits very well in the hand.
A leather leash for a dog is characteristic. This is due to the braided leather that creates a beautiful braid that additionally strengthens the leash. The leash does not have stitches because it is connected with solid braids. 
Thanks to the waxed leather, the traditional braided leather dog leash is pleasant to the touch and resistant to dirt and moisture.
The city leash has been equipped with a high-quality metal carabiner, which has been covered with chrome. This makes it more resistant to contact with water. For greater strength and solidity of the leash, the carabiner has been woven into the structure, just like the handle.
Leashes, collars, and harnesses from the Soft collection are softer than typical, traditional leather. Our other leather products from the Soft line perfectly match the traditional lanyard made of braided leather.
Remember that leather is a natural material - minor deviations in texture or color are not a defect of the product, but only prove its authenticity. 
Color: Black Leather
Size: 0.8 x 180 cm