A tent, commonly known as a mini-runner, is used for training and consolidating the search skills in dogs. Used by trainers at K9 and IGP yards to train dogs. Made by hand with heavy-duty fabric material on the basis of a metal structure, so that it can be used for years.
Color: Black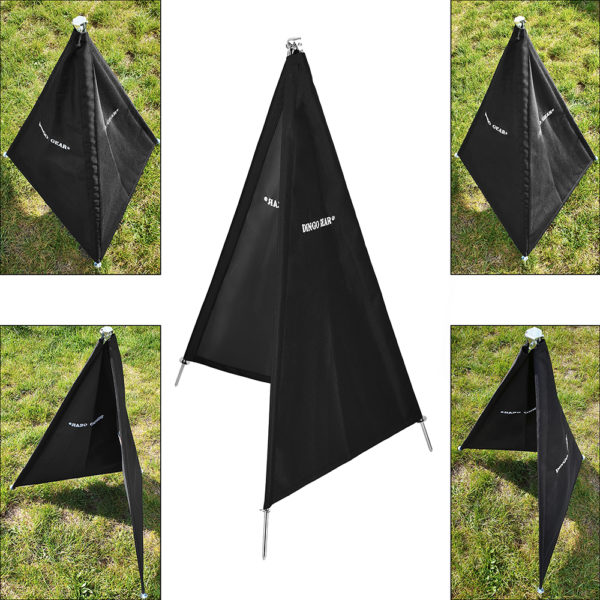 Characteristics of the round trip tent:
-galvanized metal structure

-three legs

-two side walls

-waterproof material - Cordura

-black color

-unfoldable

-cover included

-parameters:
Index
Libra
Height
Width of the wall
Thickness

S02912

2.0 kg

100cm

  top –9cm

bottom - 59cm

12cm
Purpose of the mini tent:
-dog training in IGP

-k9 training

-preserving the skills of revolving

-training the ability to run around the tent
Handcrafted at the request of Dingo Gear in Zakład Produkcyjno Dingo Sp. z o. o. in Poland.